Binghamite
---
Binghamite is composed of quartz and fibrous silicates with inclusions of goethite and/or hematite. The highly prized gemmy material features a chatoyant luster(similar to Tigereye). Color is usually red or yellow.
Locality: Cuyuna Iron Range, Minnesota.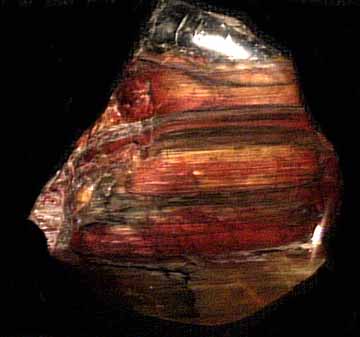 ---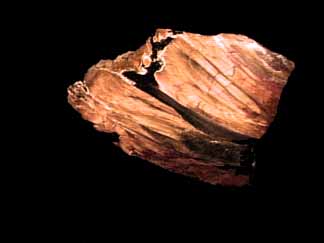 ---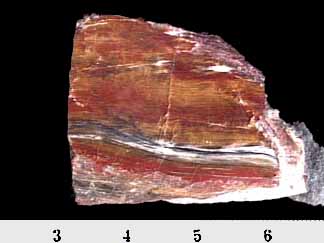 ---
---
Copyright 1999 by Pan Terra Inc., PO Box 556, Hill City, SD, USA 57745.
All rights reserved.......Tel or fax 605-574-4760
---